FROM BILL
Hi Folks:
I'm sorry our newsletter is a bit late this month, but as most of you know I just got back from the 20th Anniversary Country's Family Reunion cruise. I'm still trying to get my land-legs back, my suitcase unpacked, and my brain back in gear. A week in the Caribbean sun in the middle of winter will do strange things to a guy!
We had a remarkable time…definitely one of the nicest cruises I've ever been on. We had a great group of entertainers, musicians, singers, and fans. I was amazed at the number of fans who had cruised with us before and who signed up to cruise with us again next year. These cruises are really named correctly. They feel like an honest-to-goodness "family reunion!"
If you're interested in going with us next year you can check out the details at www.cfrcruise.com or by calling 800-820-5405. Our 2018 dates will be the same as this year, but for the first time we'll be sailing out of Galveston, Texas, which should make it more convenient for our friends and fans in the middle of the country.
While we were away, we learned that our concert date in Modesto, California, has been moved from February 17th to October 1st of this year. This will give our agency more time to schedule other west coast dates to go along with it. I hope this won't inconvenience those of you who had planned to come and, hopefully, will give us a better opportunity to visit other venues out west where we don't get to perform nearly often enough.
The new song Brad Paisley and I wrote together will be coming out before our March newsletter, and I hope you'll be watching and listening out for it. It's called "Dying To See Her Again," and it's a story that plays out all too often in our lives it seems. One partner in a long-term relationship passes away and the other virtually grieves themselves to death as well. It's a sad song, as you might expect, but one filled with hope and love. Brad and I are both proud of it, and we hope you will like it too. Brad's album will be called "Love And War" and released on March 3rd.
Thank you for your continuing support of my book, "An Unprecedented Life In Country Music," and the accompanying audio book as well. Peter Cooper tells me that ours was the #1 best selling book at the University of Georgia Press for 2016 which is exciting news. Thanks so much to each of you who purchased a copy. And they are still available!
Let me brag on my family just a little: My grandson, Blake's, middle school basketball team won the Tennessee state championship, and it's going to take a long time to wipe the grin off of his face. They ended up with a 26-1 record for the season, and their only loss came in their opening game in overtime. Blake wasn't on the varsity team at the start of the season, but he impressed the coaches with his hard work and determination and eventually earned a spot on the roster.
Blake's dad, Jamey, left Monday to begin his training as a pilot for Delta Air Lines. He will be flying the MD88 planes and will be based exactly where he wanted to be based, in Atlanta. His training is expected to last approximately three months, after which he will truly be living his dream.
Hope to visit with lots of you in Shelby, N.C. and Weirsdale, Florida, this coming weekend and on the Grand Ole Opry February 10th, 18th, 21st, 24th, 25th and 28th. Thanks for everything, and we'll see you right back here again next month.

Ask Bill
1)  Do you happen to know how Minnie Pearl autographed books? Did she sign them 'Minnie Pearl' or use her actual name, Sarah Cannon?
I never knew her to sign any way other than "Minnie Pearl." In fact, I've never known a performer with a stage name, such as Minnie or Conway Twitty, who didn't use that name virtually all the time. The only people I ever heard refer to Conway as "Harold," were people he had known since childhood. I don't think I ever heard anyone call Minnie "Sarah."
2) I'm grouping two questions together here: I was wondering whatever happened to Carole Lee? I miss seeing her on Country's Family Reunion. Who are the current background singers on CFR?
Carole Lee tells me she is doing well and enjoying retirement. There is no truth to the rumor that she suffers from a terminal illness. The current background singers are Noralee Allen, Dennis McCall, and Jamie Martin. Jamie is Noralee's daughter. Her dad, and Noralee's husband, is Duane Allen of the Oak Ridge Boys.
3) Being from Oklahoma, I was a big Hank Thompson fan. Did you ever meet him or work with him or write anything for him? I loved your book.
Thank you. In reading my book you probably remember my saying that my three biggest musical influences growing up were the three Hank's: Hank Williams, Hank Snow, and Hank Thompson. I loved Hank Thompson's songwriting plus the fact that, during the peak years of his career, he always carried a great band. The Brazos Valley Boys were terrific musicians, good showmen, and Hank dressed them impeccably. I introduced myself to Hank during my radio days when I met him at one of our annual D.J. Conventions, never dreaming I would someday tour with him and be able to call him a friend. I never wrote a song for him that he released as a single, but he did record great album versions of "The Corner Of My Life" and "The Lord Knows I'm Drinking," both of which I wrote.
Thanks for your questions…but we can always use more. Stay curious, and send yours to me at askbill@billanderson.com or at P.O. Box 888, Hermitage, TN. 37076.

Latest Photos
A few scenes from our Country's Family Reunion cruise on board Royal Caribbean's Freedom Of The Seas: In the top picture I'm leading the group in singing the song, "Family Reunion." I'm singing "Bright Lights & Country Music" in the next shot, and Jeannie Seely and I are signing autographs and posing for pictures with the fans in the last picture. A good time was had by all!
LATEST JOURNAL
HAPPY VALENTINE'S DAY!  I hope you get to spend it with the ones you love the most.
My friend, Jerry Dowling in Cincinnati, did this drawing, and I thought you'd get a kick out of it. If you like his work (he did the 94th birthday drawing of Little Jimmy Dickens back in 2015), you might want to check out his book of country music caricatures. It's called Grand Ole Country and you can look it over at http://jerryjdowling.com/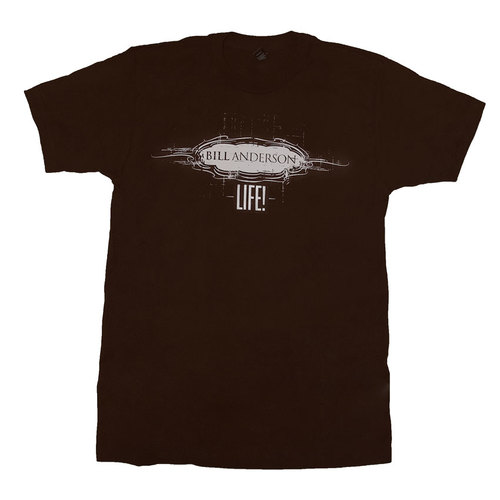 LIFE! Tee
Brown LIFE Bill Anderson tee
$10.00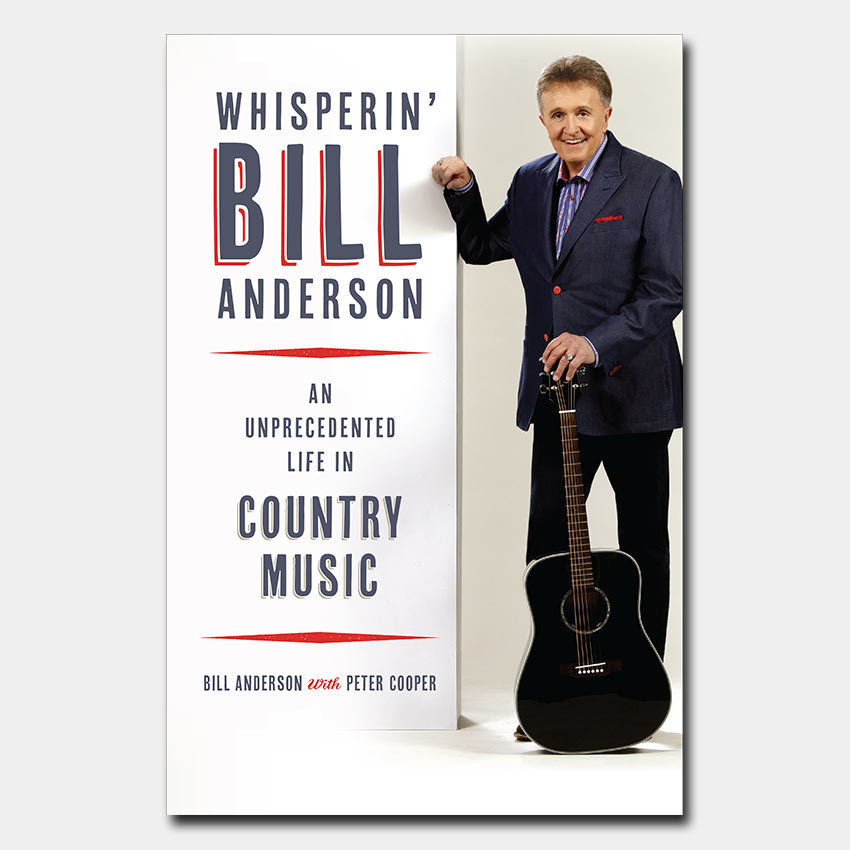 NEW BOOK OUT NOW!
Shipping NOW! Available everywhere! Order from here to get a Signed Copy!
$29.95
FEBRUARY SPECIAL!
A Sweet Deal! Through February! Free Shipping on all orders over 30.00!