Nothin' But Hits - 2 disk Set (CD)
Hits2019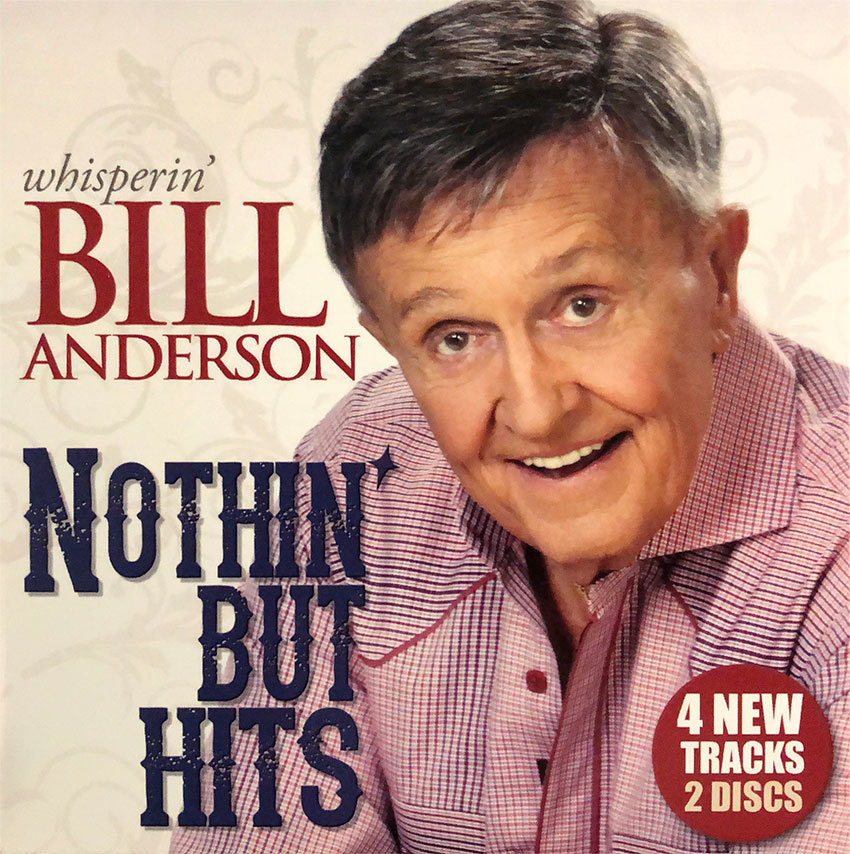 New for 2019 4 More Hits included!
Free ANDERSON PHOTO with purchase during the Month of February!
This new 2-CD collection was almost six decades in the making, an incredible collection of 46 Bill Anderson classic recordings. Including the unreleased "Until The Light Comes On Again"
Disc 1
Get The Fever
Still
The Corner of My Live
Five Little Fingers
For Loving You (with Jan Howard)
If You Can Live With It
Double S
Liars One - Believers Zero
Mama Sang A Song
Sometimes (With Mary Lou Turner)
Ninety-Nine
My Life
8 x 10
Don't She Look Good
Po' Folks
I can't wait Any Longer
World of Make Believe
Quits
Wild Weekend
I Love You Drops
Golden Guitar
Old Army Hat
A Lot of Things Different



Disc 2
But You Know I Love You
All The Lonely Woman In The World
Walk Out Backwards
Always Remember
Every Time I turn The Radio On
Tips Of My Fingers
Still The One
This Is A Love Song
Where Have All Our Heroes Gone
Three A.M.
The Unicorn
Peanuts & Diamonds
Mr. Peepers
City Lights
Country D.J.
Candy Apple Red
I Wonder If God Likes Country Music (with Roy Acuff)
Happy State of Mind
Get a Little Dirt On Your Hands
Bright Lights & Country Music
Deck of Cards
Pawpaw's Sunday Boots
Until The Light Comes On Again
Send Me the Free Photo!
Send Me the Free Photo! (0)